Today's article is the next installment in Ardent Partners' "Meet the Speakers of CPO Rising 2017" series, featuring Tom Linton, Chief Procurement and Supply Chain Officer at Flex. Tom will give a Day 1 keynote address entitled, "The Evolving Imperative of Operating in Real Time." We sat down with Tom recently to discuss his work at Flex, its procurement operations, and how he has championed collaboration, communication, and betting on yourself and your team to deliver superior performance for your company. We also caught a glimpse of Tom's keynote address, which we are more than happy to share with you. And so, without further ado….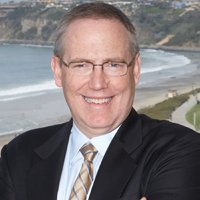 Tom began his career at IBM, where he spent 20 years developing and founding several worldwide Trading and Technical Centers, including serving as the Director of Global Hardware Procurement. After IBM, Tom helped found E2Open, Inc., a provider of cloud-based, on-demand supply chain software. Subsequent roles for Mr. Linton include serving as Chief Procurement Officer (CPO) at Agere Systems, CPO and Vice President at Freescale Semiconductor, and more recently, Executive Vice President and CPO at LG Electronics.
In addition to his role at Flextronics, Mr. Linton serves as the Chairman of the Board for the Institute of Supply Management (ISM), and serves on the World Economic Forum's Global Agenda Council for Logistics and Supply Chain. Tom is a graduate of the University of Vermont, and has been a guest lecturer at MIT – one of 12 institutions of higher learning where he has guest lectured. Even though Tom primarily works in San Jose, California, he views the business from an East Asian perspective, drawing on his 22 years spent living in Japan, Korea, and Singapore, where Flex is headquartered and where he also has an office. As he told me, "I tend to think of things from that perspective. And in the electronics industry from where I sit, understanding that is really, really critical."
Flex is a $26 billion, industry-leading, Fortune Global 500, end-to-end supply chain solutions company with a global workforce of 200,000 and operations in over 30 countries. As Tom told us, he and his team manage supply chains for about 1,000 customers worldwide. With 14,000 active suppliers, Tom and his team manage the supply chain relationships with their customers,  each of whom Tom notes has different requirements. They also manage about $21 billion in direct and indirect spend plus all the logistics spend for the company, as well as all the materials management, which involves inventory management and all the site-level procure-to-pay (P2P), and order execution. Tom says that  his team also "drives the supply chain design and the structures that go into managing that level of complexity."
One of the things that Tom noted was that, as procurement professionals, his team is in the business of spending other people's money. As a result, internal stakeholders are always interested in their work – what they're procuring, how they're procuring, money spent – which can be a point of friction between vested stakeholders. As he told us, "The difference between professional acquisition – not just at a category, commodity, or supplier level – but actually the integrated way by which you plan, forecast and execute, I think, is…that we're usually a victim of friction in how either communications or materials and processes flow."
To mitigate these concerns, Tom is a firm believer in strong communication between internal stakeholders, particularly with his company's high velocity, high volume supply chain. He and his team have models for how they communicate procurement plans and strategies; and they're even working on predictive models for what they need to communicate to stakeholders.
But there's more to it than just effective communication. When dealing with such high volumes of materials and inventory and speed across a global supply chain, it is more difficult but increasingly important to logistically manage it. This is where collaboration becomes critical. Tom and his team are religious – militant, even – about internal and external collaboration, because if they're not, he thinks the forces that want to separate are greater than the forces that want to combine. Accordingly, his team has spent a lot of time on that and trying to measure it. Tom firmly believes that you have to measure not only cost performance, but also collaboration at all levels – from the company level down to the individual.
Tom also believes in the power of betting on yourself and your team to elevate your company to the next level of performance. Taking a page from Gene Richter's IBM playbook from the 1990s, Tom has on a number of occasions put himself out on the line by promising internal stakeholders that he and his team can deliver X or Y results if they provide him with Z resources. As he said, "You have to walk in and say, 'Look, I have enough confidence in the professional capabilities of my people and of what professional procurement is, to know that we're going to take X percent out of this in the next 12 months or next 24 months.' And [then] use that as a lever to get resources, budget, and what you need in order to go do it."
When Tom is not leading the charge for his team, he is leading other projects that take advantage of his company's position in Silicon Valley. Recently, Flex "spun out a company [they] incubated called Elementum, which is working on cloud-based supply chain solutions." Elementum was spawned from their experience working with Workday, Inc. and HR.com. Tom and his team are also doing some interesting work with "next-generation predictive capabilities around the supply chain and sourcing." But that's not all he's doing….
Join Tom (and Ardent Partners and 125 of our friends) on November 8 in Boston as he challenges the entire construct of the procurement function and how it operates today. Supply chains are evolving at a lightning pace; procurement is, too. "Darwin was right about evolution," says Tom. "He just got the timing wrong." Today, the evolution of the procurement function is happening at a much faster pace than anyone could have ever imagined and CPOs have to be responsive and proactive. It is imperative that they begin operating in "real time." CPOs cannot afford to look backwards and they cannot afford to get stuck operating with a business-as-usual mind. Tom offers his prescription on what CPOs must do to change the game and their legacy approach to procurement operations. This keynote presentation kicks off the event, so come early to get a good seat – this presentation is not to be missed! Register here.
RELATED ARTICLES
Learn from the Best: Great Speakers Fill the Agenda at the CPO Rising 2017 Summit
Gregg Brandyberry: Profile of a CPO Rising Hall-of-Famer
Ardent Partners Formally Launches The CPO Rising 2017 Summit
The CPO Rising 2017 Summit Venue Named "Best Venue" in Boston!
More CPO Rising 2017 Summit Themes!