During our annual CPO Rising 2017 Summit, we hosted our first ever CPO Honors Gala Dinner. During the Gala Dinner, four distinct CPOs and/or procurement teams received CPO Honors awards for their outstanding work and achievement in procurement in 2017, while two highly-regarded CPOs were inducted into the CPO Rising Hall of Fame. The CPO Rising Hall of Fame was developed by Ardent Partners to recognize procurement leaders who have differentiated themselves and their organizations through a blend of leadership in innovation, executive stewardship, process excellence, and a dedication to their craft. Up to five new members can be inducted each year, and current CPO Rising Hall of Fame members, as well as the Ardent Partners' analyst team, are eligible to vote on the nominees.
CPO Rising Hall of Fame Class of 2017 Inductee: Shelley Stewart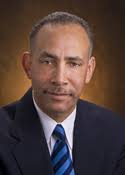 Shelley Stewart has been called one of the most powerful executives in corporate America. As Vice President of Sourcing & Logistics and Chief Procurement Officer at DuPont, this man leads global procurement and logistics activities totaling $20 billion dollars annually for the oldest continuously operating company in the United States. He was previously a Senior Vice President of Operational Excellence and Chief Procurement Officer at Tyco and worked at other companies including Invensys, Raytheon, and United Technologies. Stewart helped Tyco save $1 billion dollars within his first three years.
Each of our Hall of Famers have made a significant contribution to the procurement profession over the course of their respective careers. Shelley is not only a procurement visionary, he is also considered among the most forward-thinking executives working in business today.
On behalf of the Ardent Partners team, I would like to congratulate Shelley Stewart on this great achievement.
To see a few images from the event click here – CPO Honors: Stars Shine Bright at the 2017 Summit
The CPO Honors 2018 Awards Gala is scheduled for November 7, 2018. Please be sure to check back in early 2018 when we will be begin accepting nominations.